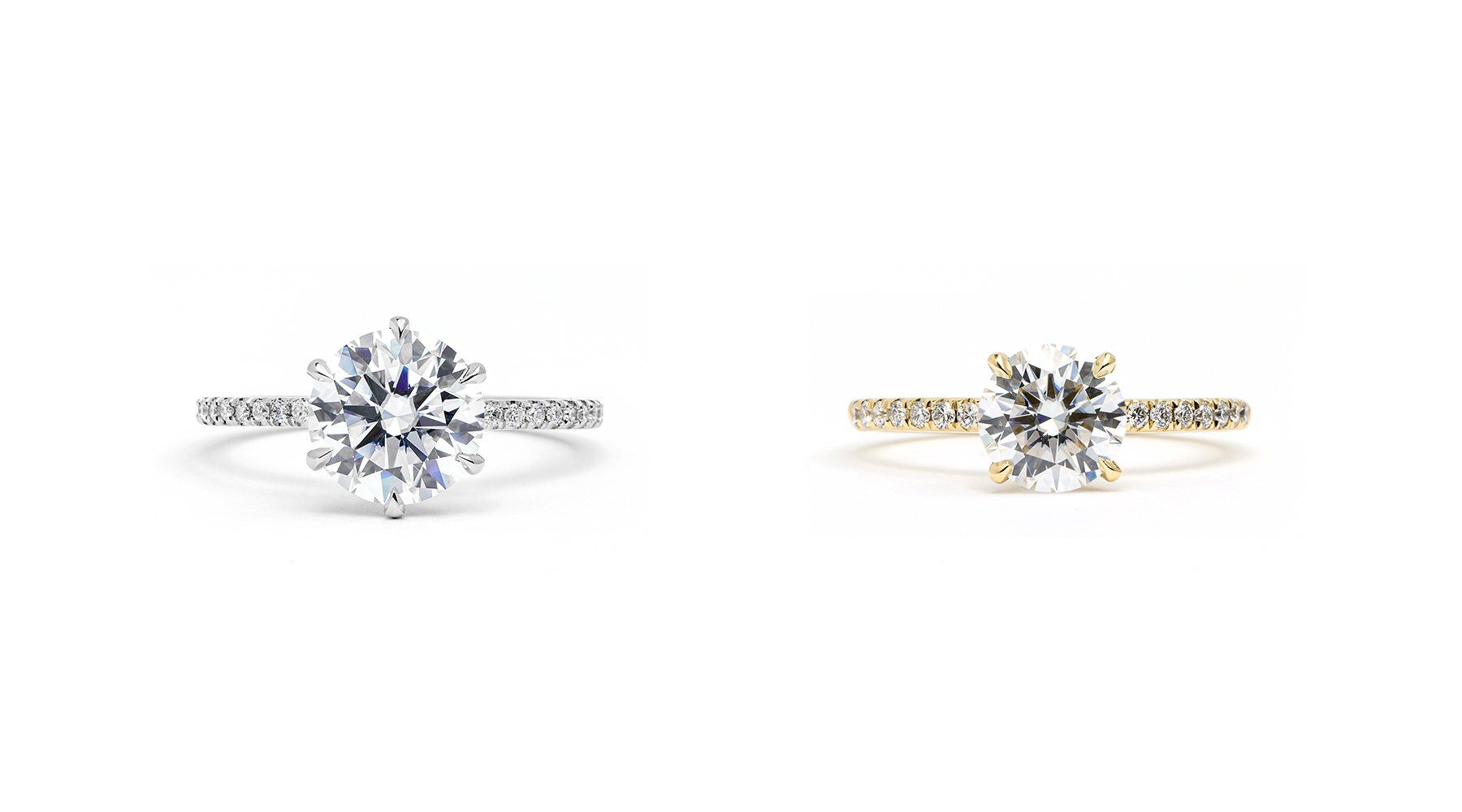 Prongs are the claw-like structures on a ring that hold stones in place. 4-prong and 6-prong style heads are the two most popular types you will decide between to hold the center stone of your enga...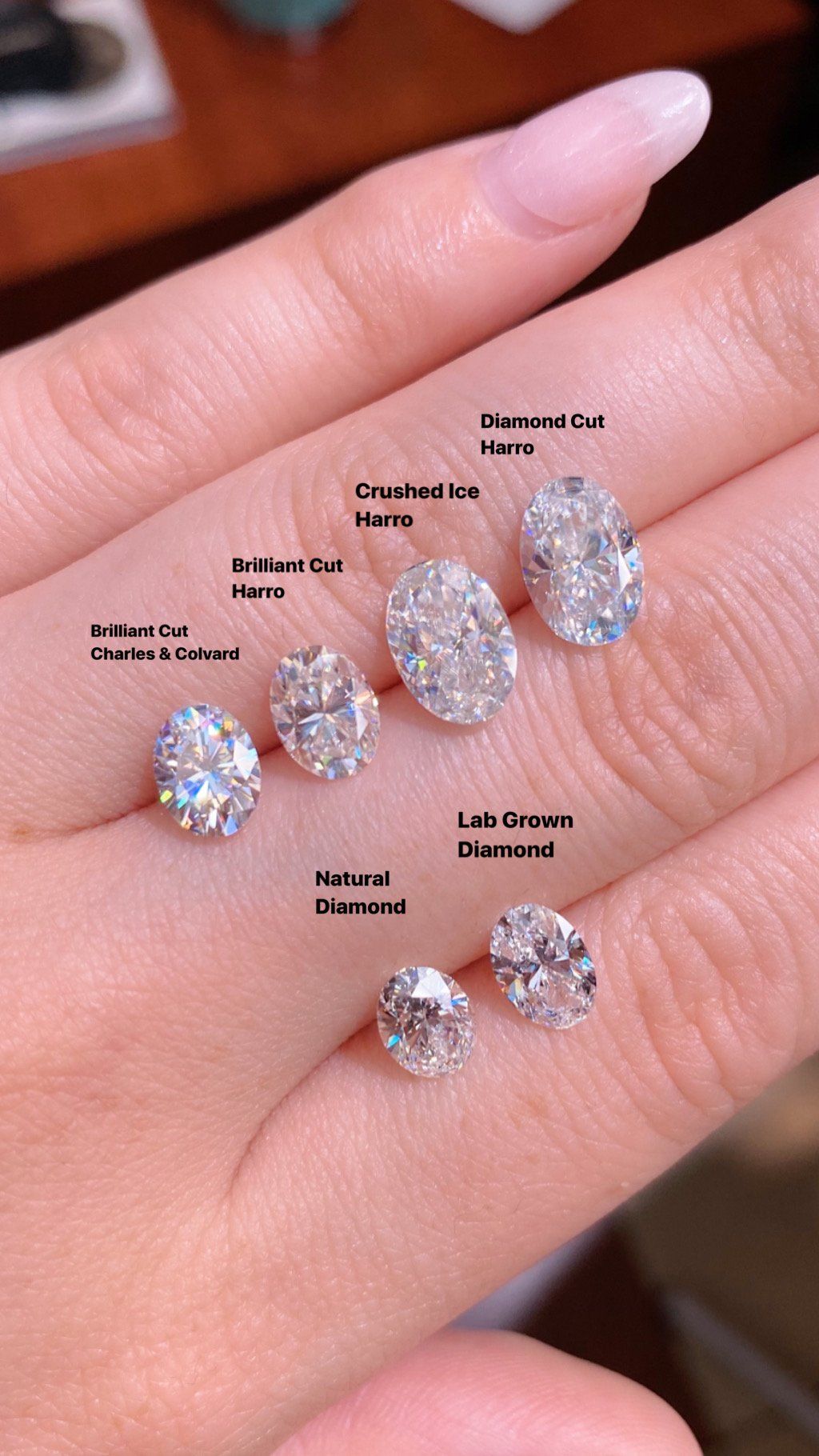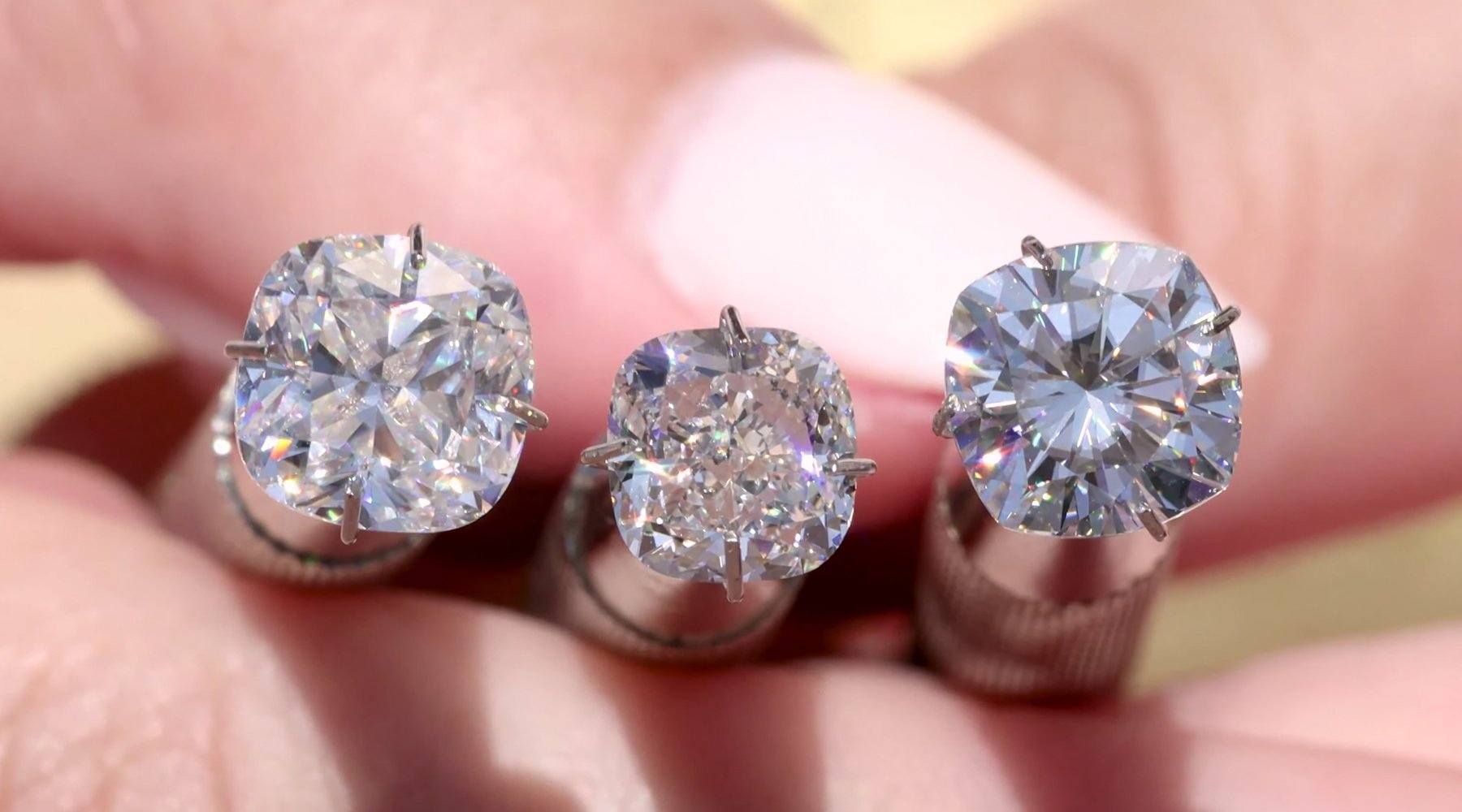 Cushion Moissanite vs Diamond Comparison
This video compares these three stones from left to right. 8mm Cushion Brilliant Harro Gem 2ct F SI2 "Crushed Ice" Cushion Modified Brilliant Diamond 8mm Cushion Brilliant Forever One Charles an...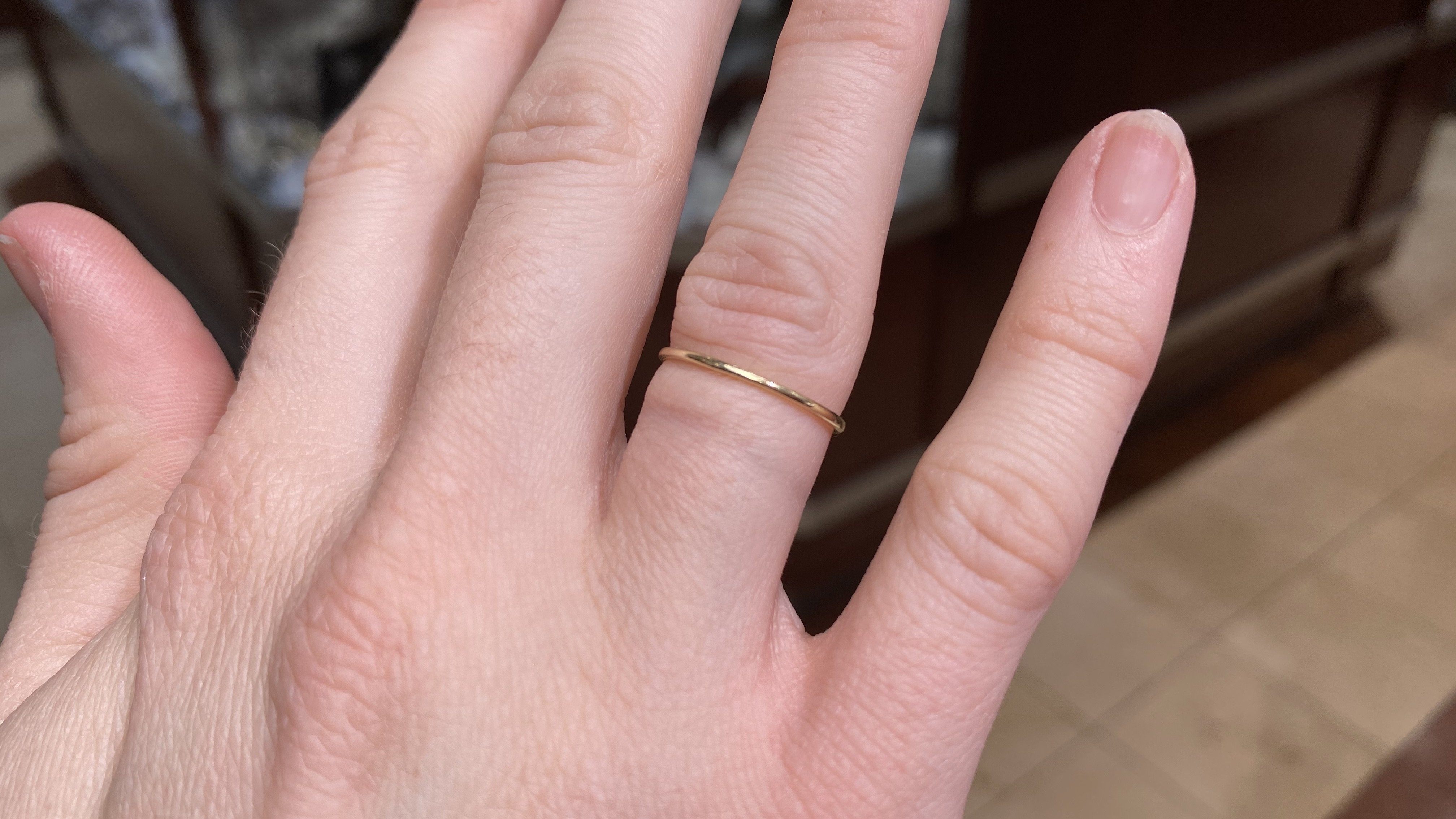 Radiant Moissanite and Diamond Comparison
Today we will be comparing radiant cut moissanite to a radiant cut diamond. The comparisons are filmed in daylight, shade, and LED lights to give you a good idea of what the stones will look like i...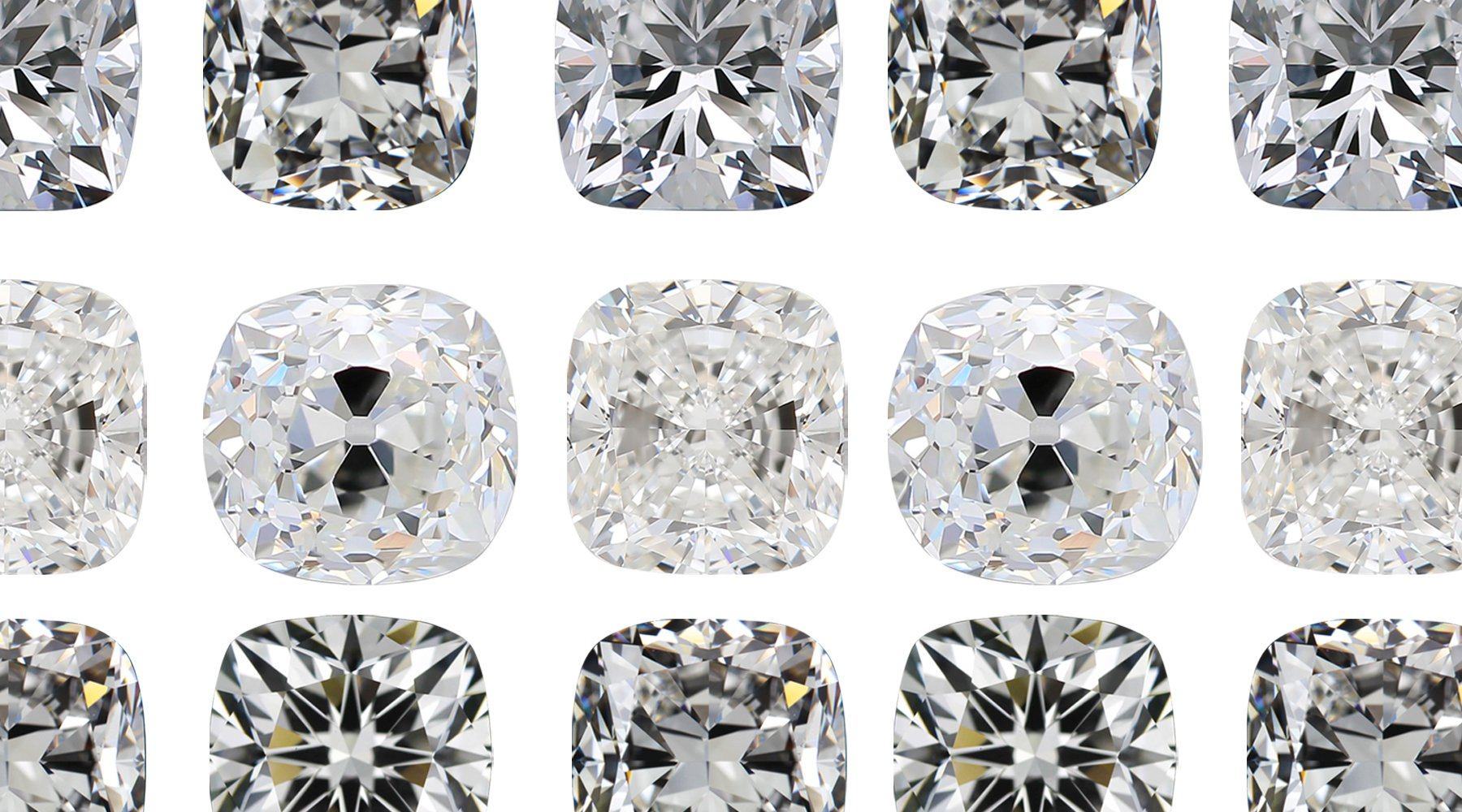 The 4 Types of Cushion Cut Diamonds to Know
Cushion cut diamonds are one of the oldest shapes and have stood the test of time for centuries. They are known for their iconic soft and feminine pillow shape and have evolved into a variety of di...