Prompt, Straightforward, Quality Service.
Whether you are looking to re-size, repair, or replace something you lost;
Princess Bride Diamonds has the tools and the jeweler to get the job done right
Repairs & Services
Princess Bride Diamonds has a bench jeweler on-site, making repairs convenient for our customers. You can watch him work, grab something to eat or watch a movie while he repairs your jewelry. Most repairs can be completed the same day under an hour!
> Diamond Setting
> Rhodium Plating
> Gold Plating
> Ring Re-Sizing
> Ring Re-Polish
> Ring Re-shanking
> Jewelry Engraving
> Ring Re-Tipping Prongs
> Ring Re-shanking
> Solder Rings together
> Solder for Ring Breakage
> Solder for Chain Breakage
> Install Chain clasps
> Stone Removal
> Pearl Re-Stringing
> Jewelry Appraisals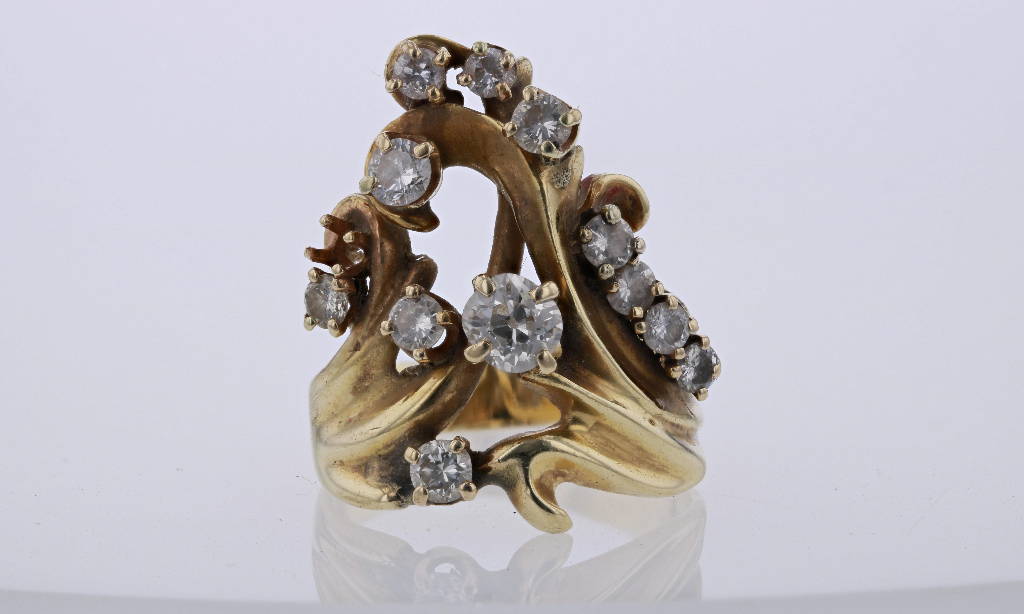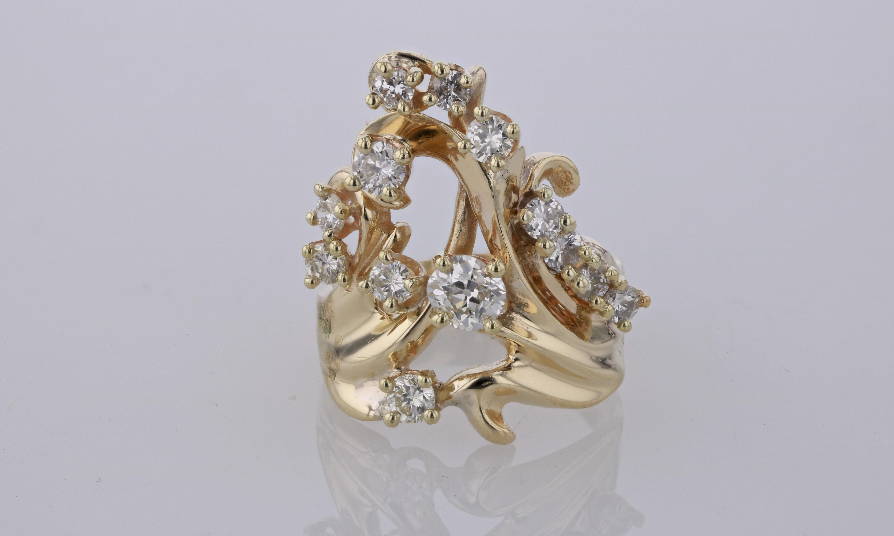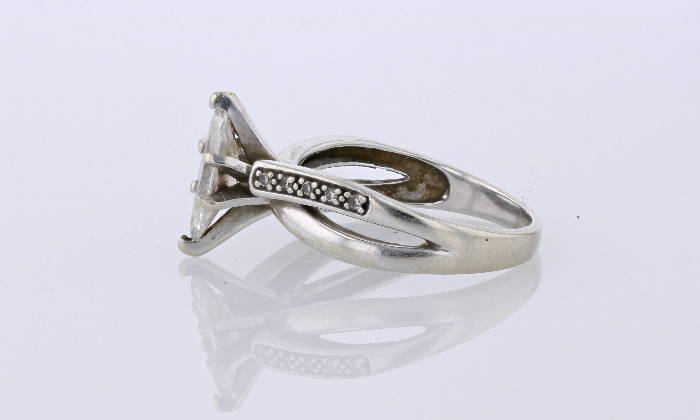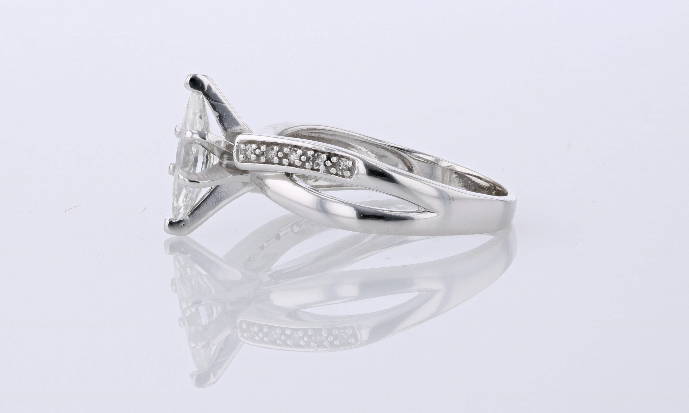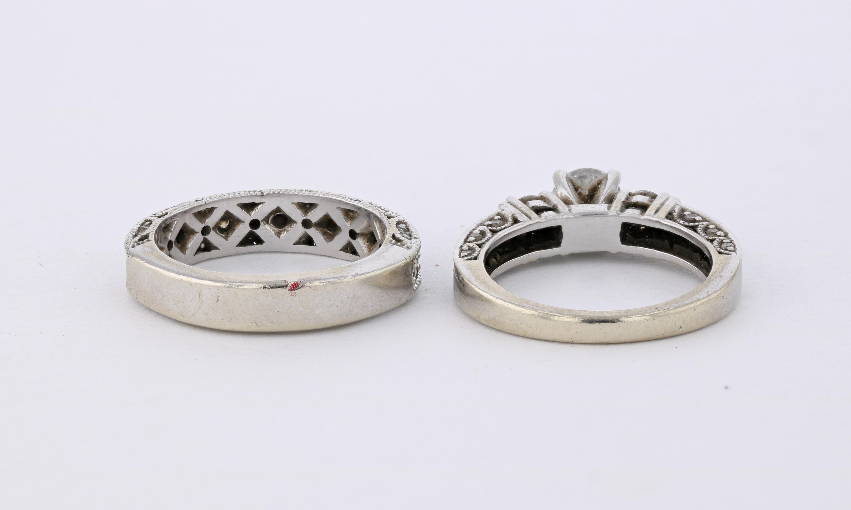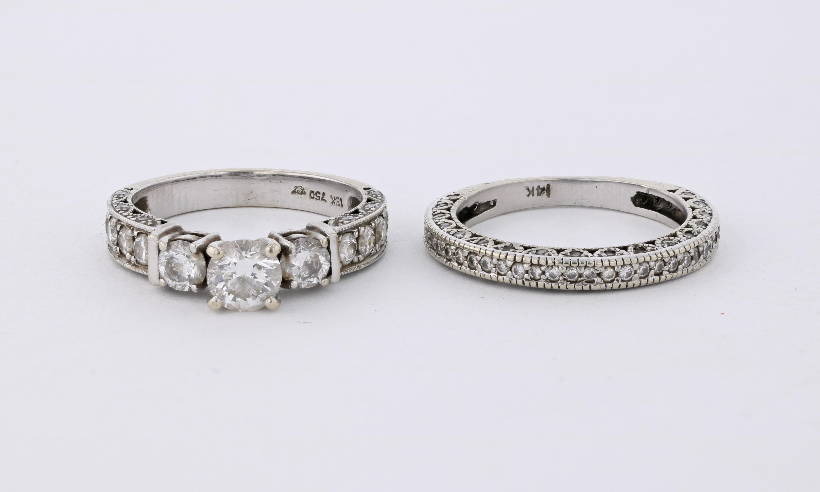 PRONG RE-TIPPING
Regular maintenance of your prongs is one of the best steps you can take in preventing loss of your diamonds and other stones. The cost of caring for your mountings far outweighs the cost of losing a stone. We recommend having our jeweler examine your jewelry mountings and prongs for any damages at least every 6 months. We always encourage our clients to bring in their jewelry as often as possible. The position of the prongs exposes them to surface friction and normal wear and tear. You can also do a quick self check of the condition of your prongs. If your prongs are flat and not domed it is time for a re-tipping. If you ignore this, you risk the possibility of your diamonds and other gemstones falling out of the setting. In the case that all the prongs are completely worn out, it may be time to replace the head/basket for your ring mounting.
CLEANING & POLISHING
It is important to bring your jewelry in occasionally to have polished and cleaned. Overtime gold and platinum jewelry will undergo daily wear and tear. Jewelry that is worn every day like engagement rings and wedding bands will come into contact with everything. These pieces will usually show the most wear and will need to be maintenanced more. Surface scratches, dirt, and oils among other things can affect the overall appearance of your ring. You may need to bring in your jewelry for a cleaning or polishing.
Cleaning is always free and can be done as often as you like. It's a great way for us to check your jewelry to make sure all the whole setting and the prongs are secure. It takes us about 5-30 minuted to clean depending on the condition of the ring.
If your ring needs a little more than just cleaning, it needs to also be polished. Polishing will buff AAout surface scratches and leave you jewelry shiny and new again. This process will take the jeweler about 30-45 minutes.
RHODIUM PLATING
Rhodium is a beautiful reflective white metal that gives your white gold jewelry that dazzling ultra white look. Rhodium is most commonly used in the jewelry industry as a metal coating for white gold jewelry. There is no naturally occurring isotope of gold that is white. To make white gold, gold is mixed with other alloys, like palladium to bleach the metal. This produces gold of a yellowish-white color, white gold. A rhodium electroplating will then be used to change the surface properties of a white gold piece of jewelry. Rhodium plating provides wear resistance benefits and will give your jewelry that beautiful bright chrome finish. Overtime the rhodium plating will begin to wear and reveal the yellowish-white gold underneath. At this time you should probably think about having your jewelry re-plated. The average person typically has their engagement ring and wedding band re-plated once a year. The process of rhodium plating takes our master jeweler about 45-60 minutes to complete. We always offer one free rhodium plating on any one ring during our Customer Appreciation Night, which is during October-November. Check out our Facebook page to see when our event is this year.
RING SIZING
Our knowledgeable staff will help you to find the perfect ring size. You can have your ring sized by our master jeweler at our store Monday, Wednesday, Friday or Saturday. Our professional ring sizing takes about an hour to complete and will always be seamless.
LASER ENGRAVING
Laser engraving is the best engraving method today, and has the most precise results. Engrave and personalize your jewelry to enjoy for years to come. You can engrave quotes, symbols, different languages and much more. Come by our store to receive a free quote on your engraving
APPRAISALS
Our GIA trained gemologist will be able to give you a straightforward detailed appraisal for your fine jewelry. Having an appraisal is used most commonly for insurance purposes, but you can also have one made for personal use.
CUSTOM JEWELRY DESIGN
Our specialty at Princess Bride Diamonds is custom design engagement rings and fine jewelry. We take pride in building the piece you will enjoy and love for years to come. The possibilities for custom design are endless, and each project is always unique to each couple. Professional custom design experts will work closely with you every step of the way to build the perfect handcrafted ring. Quality and attention to detail our the top priorities when it comes to custom design. Generally the entire process of custom design can range from 3-6 weeks depending on a variety of factors. We take each project on a case to case basis and we will do our best to complete the project in your time frame.
STONE REPLACEMENT
Diamonds or gemstones in your jewelry may fall out of the piece for a number of reasons. Having them replaced is simple and easy. Our master jeweler is on site at our Huntington Beach store and makes it easy for our clients to have their rings repaired within the same day. You just need to bring in the piece in need of repair so we can find the matching stone(s). We will then see if prongs need to be rebuilt, and bring it to the jeweler for repair. Feel free to watch him work or walk around the beautiful Bella Terra Mall. Your repair should take about an hour and a half to two hours depending on the work that needs to be done.